Washington Publishers

Tallahassee Florida
All Things Washington
Washington Bible College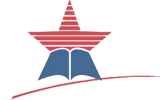 Washington Bible College/Capital Bible Seminary is an evangelical Christian, multi-denominational, and multi-ethnic college for preparing men and women for local and worldwide service to their religious beliefs. The College and Seminary programs offered give the students a Biblical worldview and prepare them for effective vocational service and lay ministry. The educational climate emphasizes Biblical content and application, academic excellence, intellectual and spiritual maturity, leadership development, and the ability to function as productive members of a multicultural society.
The Washington Bible College logo is copyright
and property of Washington Bible College.
Copyright © 2000 - 2009 All Rights Reserved Washington Publishers
This web page is best viewed in 1024 x 768 resolution. Last updated April 2009. Over 1,194,000 page views.
This web site is maintained by Washington Publishers, Tallahassee Florida, USA, and uses Sun Domains and Software.
To have objectionable or potentially copyrighted material evaluated for removal on this site, click here.
Washington Publishers is not an affiliate of Inside Washington Publishers.
Learn more about our current privacy and information practices.