Acerca de los Autores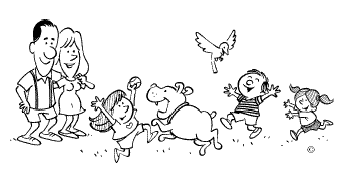 Mark Moore, M.D. es un marido, el padre, el escritor, el inventor y el maestro. El es un Diplomático de la Tabla Americana de la Anestesia y tabla-certificó en la administración del dolor, con subspecialties en el obstétrico y anestesia pediátrica.
Lisa Moore, R.N., su esposa, es una madre y un enfermero pediátrico. Juntos ellos tienen a dos chicas, un chico, un perro, y un pájaro.

This web page is best viewed in 1024 x 768 resolution. Last updated April 2009. Over 1,194,000 page views.
This web site is maintained by Washington Publishers, Tallahassee Florida, USA, and uses Sun Domains and Software.
To have objectionable or potentially copyrighted material evaluated for removal on this site, click here.
Copyright © 2000 - 2009 All Rights Reserved Washington Publishers
Washington Publishers is not an affiliate of Inside Washington Publishers.
Learn more about our current privacy and information practices.