"Winter Festival - A Celebration of Lights, Music, and the Arts." The City of Tallahassee is presenting its 20th annual Celebration of Lights, honored by the Southeast Tourism Society as one of the top 20 events in the southeastern region of the United States, this winter. Designed to bring together friends, families, and treasured visitors, the Celebration of Lights is chock-full of fun and entertainment sure to please everyone in attendance. This celebrated and highly acclaimed event takes place over a three week period of time from mid-November to early December.
"Just hear those running shoes jingling and runners ringing along," … well, OK, with all due respect to the famous holiday song, those unique sounds really do happen once a year in Tallahassee. The Jingle Bell Run is one of the most anticipated of all the events making up the annual Winter Festival. Thousands of area runners, walkers, skaters, rollerbladers, infants and toddlers in strollers, and even the occasional canine, don Santa hats and jingle bells on their shoes for this popular fun run (it's only 3K) through the downtown streets. At 6:20 p.m. the sound of feet pounding the pavement in chorus with thousands of jingling bells sets the pace for the fun-filled, family-oriented evening that lies ahead! The Jingle Bell Run is an "aural" treat - for both the participants and spectators alike! Whether you're an avid runner or the "once-a-year" runner, you won't want to miss taking part in this exciting event. As an added bonus, most of the runners bring a toy as part of their registration, and each year thousands of toys are donated to needy children throughout the community.
source: talgov.com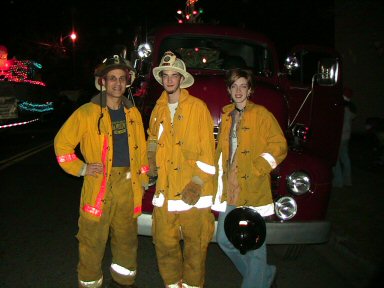 Put Out The Fire! With Big Red in the Background.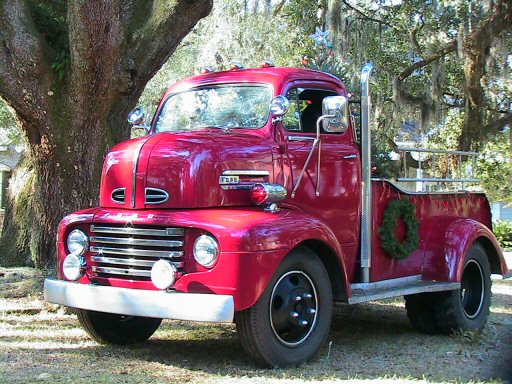 Big Red, the official
Washington Publishers vehicle